Major Repair
The best part of our job at Moses's Collision Center?  Watching the delight and disbelief on our customers' faces in that first moment when they see their beautifully restored vehicle.  Any make, any model: car, truck, or van; personal vehicle or commercial vehicle- if it is damaged, our goal is to bring your vehicle back to its pre-accident condition, if not better.  One advantage of coming to Moses for collision repair is the sheer scale of our operation.  Think of it as the automotive equivalent of a major metropolitan medical center.  It is where the specialists are, with the tools and experience to take care of the unusual cases as well as the more routine ones.  Our professionals have handled every imaginable type of collision damage; they know precisely what to do to put your damaged vehicle right again. 
Paint-less Dent Repair
PDR, as we call it in the trade, removes everything from minor dents and dings to serious-looking creases and major hail damage while preserving the vehicle's painted finish.  It has a lot of advantages: faster repairs, fewer days with a rental car while your vehicle is in the shop, reduced insurance claims, and lower costs in general. Simply bring us your damaged vehicle for a free assessment and computerized estimate, and we'll get your car back to new in no time!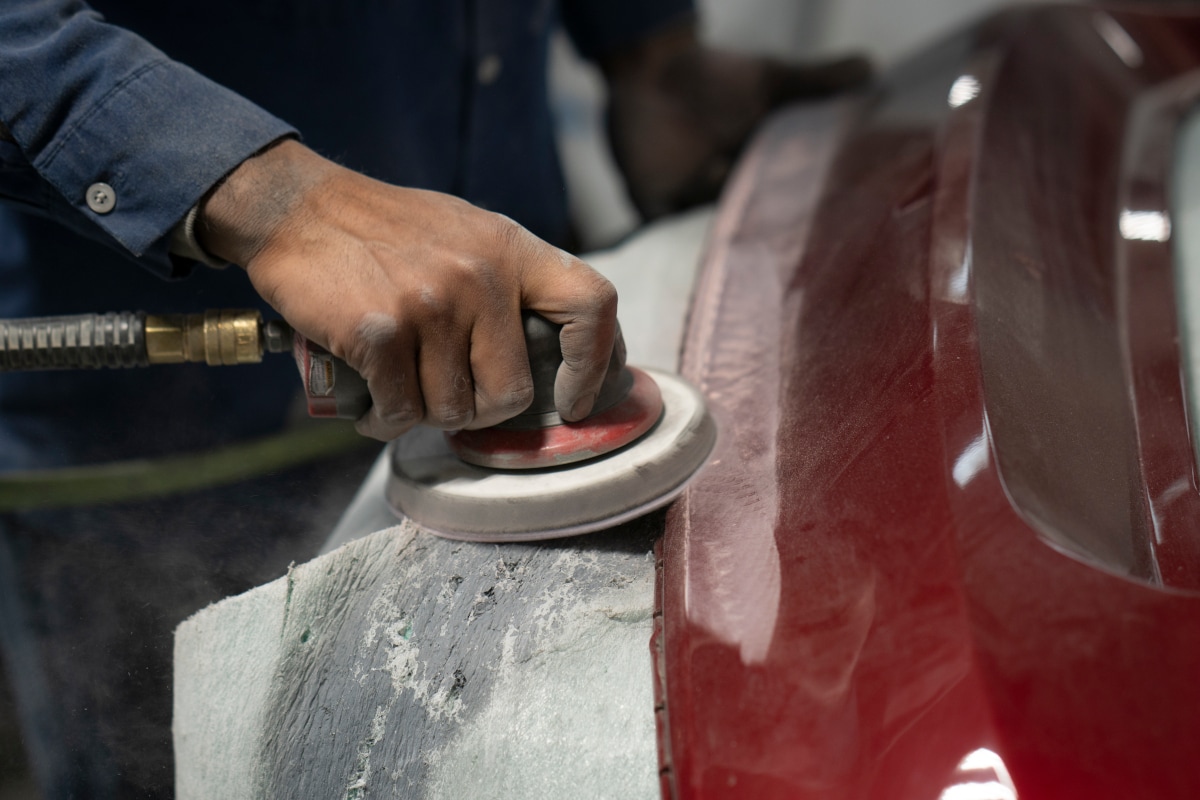 Auto Glass Repair
 From fixing small chips to replacing full windows and windshields (and, if needed, matching the tint of your other windows), efficient auto glass repair is something we can facilitate.  If your windshield suffers a rock chip or scratch, we can easily prevent it from becoming a larger problem. Technicians fill the damaged area with an advanced, clear resin that, after curing with ultraviolet light, restores the damaged area to its original strength and near-original clarity. 
On-Site Rental Cars
Moses has partnered with Geico and Enterprise to offer low-cost, current-model rental vehicles, from economy cars to cargo vans at our Collision Center.  Because we handle insurance claims for our customers, rental car allowances and all, our process of getting your vehicle checked in for repairs and getting you on your way in a rental vehicle operates like a well-oiled machine.  Minimizing the interruption to your life and business- that is what we are all about. 
Xzilon Paint Protectant
Moses offers this must-have product at the time of sale of all their vehicles, but it is never too late to add it if you did not when you first bought your car or truck. Xzilon is a professional-grade paint and interior protectant to ensure that the inside and outside of your vehicle remains in showroom-new condition. It is so powerful, it is used on Boeing Jets! Applied once like a wax, it keeps insect damage, sap, fading, headlight discoloration, and interior wear and tear to a minimum. Even better, it comes with a 5 year/60K mile warranty. If it doesn't do the job, the warranty will cover the damage. 
3M Paint Protection Film
An innovative secret weapon in the battle against paint chips and bug damage, 3M Paint Protection Film is a durable, clear wrap that protects vulnerable, high-impact areas of your vehicle.  It not only keeps your paint looking great, it helps boost trade-in value.  We recommend it for the surfaces of your vehicle that take the brunt of road debris.  
On most cars: leading hood edge, wheel flares, side mirrors, rocker panels, and leading door edges.
On SUVs, trucks, and minivans: leading box and door edges, front air scoops, rear fender panels, and windshield edge molding.
On sports and performance vehicles: leading hood edge, front air scoops, rear fender panels, and windshield edge molding.